If you're stuck for time and simply can't think of an ideal gift for friends or family, then a Livingston Designer Outlet Gift Card is the perfect solution.
Our gift cards can be loaded with any amount* from just £10, and are accepted in all stores within the Outlet. Cards can be purchased from Guest Services and are now available to purchase online.
Our gift cards can carry a balance, so there's no need to spend the full amount at once; it can be used in a different store, on different visits. You can also track your balance by visiting getmybalance.com or over the phone:
Balance Enquiry – Tel: 0845 355 0525
Gift Card Support – Tel: 0845 686 2273
Our Gift Cards expire after 12 months of purchase.
*up to a maximum of £250, though special cases and corporate enquiries can be authorised by prior arrangement.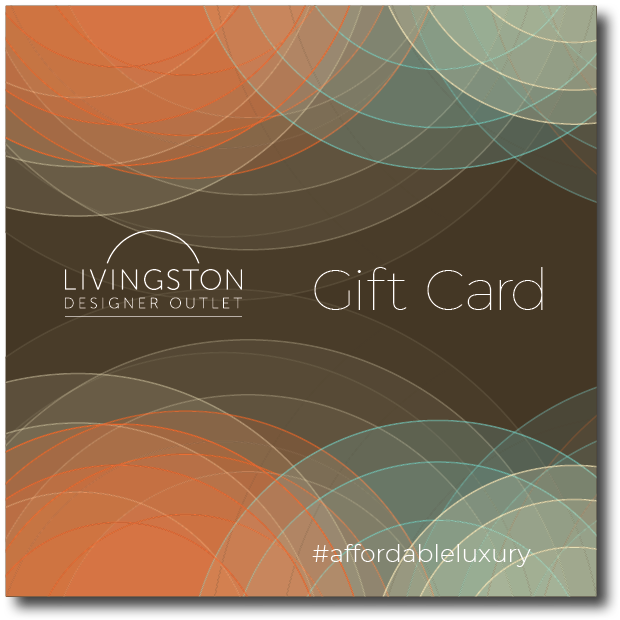 For further details:
Email: [email protected]
Telephone: 01506 423600